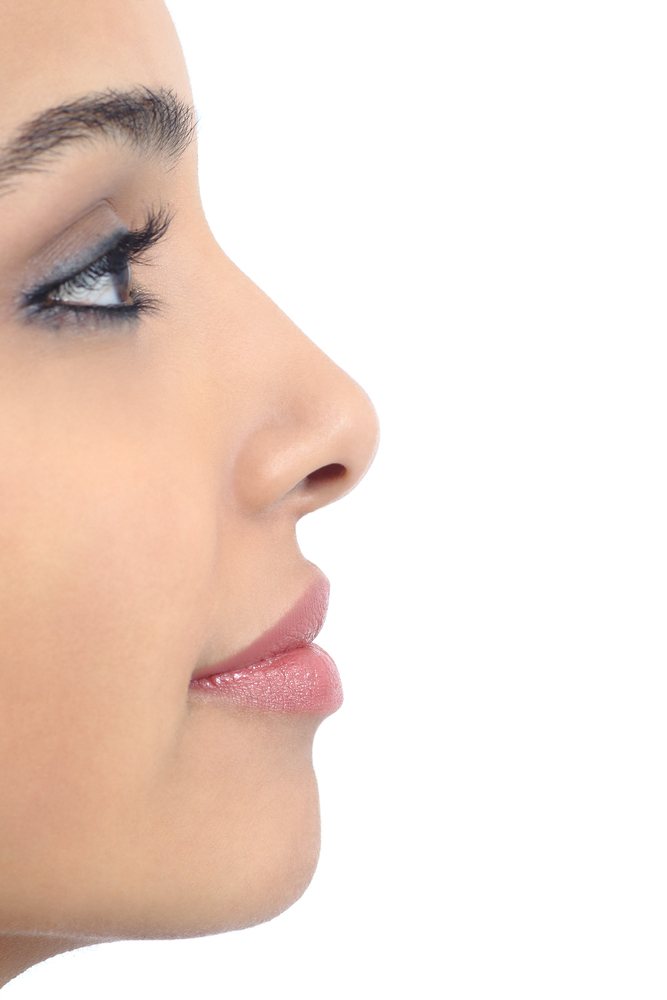 RHINOPLASTY- NOSE RESHAPING- 'NOSE JOB'
Rhinoplasty is the surgery which helps to reduce or refine the nose, and it is one of the most frequent facial surgeries. Hump on the bridge of the nose or prominent tip could be unsightly and may be a cause for being ridiculed by friends and family members. It may be a cause for a person to remain self-conscious. This can be achieved by a procedure called rhinoplasty which usually involves changing the shape or reducing the size of the nose. The aim of rhinoplasty is to provide a balanced shaped nose with regards to various other features of face.
During the consultation a patient's entire face is evaluated in order to determine whether it is symmetrical or not and whether the person has a blocked nose or if there is any other problem in the airway. By using computer imaging the plastic surgeon can possibly discuss the possible practicalities of what can be done with a person's nose. The computer image however is not and can never be an exact picture of how the nose will look after the surgery.
About the surgery
Rhinoplasty surgery usually involves creating an incision inside the nostrils (endonasal). However, in more complicated cases an open procedure is carried out in which a small incision is made across the base of the nose on columella, which is the vertical strip of tissue which separates the nostrils. The scar which is created is usually inconspicuous. The rhinoplasty procedure usually takes between one or two hours whether any other procedures to enhance the breathing or to improve the look of a person's face are combined with it or not.
This surgery can be carried out in many of the cases as a day case procedure under either under local anaesthetic with or without sedation or under general anaesthetic. You may require staying in the hospital for an overnight stay in hospital. The splint is removed at around 11 days after the surgery.
Pre-operative Preparation
It is advisable not to smoke before embarking upon any cosmetic surgery. Aspirin containing medications and Nurofen should not be taken for two weeks pre-operatively. Certain medication like Arnica can help if taken 7 days pre-operatively as well as 7 days post-operatively.
Post-Operative Care
A splint is applied to a person's nose in order to maintain the new shape of nose after the procedure. It is necessary to apply ice packs to the eyes in order to reduce the swelling around the eyes. The nose job surgery is not that painful. There will be a slight discomfort if packs are placed in the nose.
Long Term Results
It is necessary to follow the advice given by the surgeon in order to reduce the swelling around the nose which usually settles down on its own. The plastic surgeon will usually show some massage exercises. The dark colour of bruising might take slightly long period to disappear especially in darker skin population.
Hopefully, the above information will give a person a better insight in understanding the procedure before undergoing any form of rhinoplasty procedure.
RHINOPLASTY TESTIMONIALS
Nose job enhanced my appearance

Dear Doctor Vadodaria,
I would like to thank you for the surgery you performed in August of this year. Since having the surgery done, I no longer feel paranoid when people look at my face I can now also hold my head up and I am also a lot more confident than before having surgery done. I could not look people in the eye and always had my head down. My family and friends have seen a big change within myself and in the way I look. Having surgery done has also changed my image and also changed my health for the better; I had quite poor health before the surgery was done. Can't comment on how it has changed my social life as I am not a person who goes out very often. Thank you again.
I got my confidence back by taking this step

Reason for undergoing rhinoplasty:
Very unhappy with how I looked, I was not confident, people used to be very hurtful about shape and size. Also my nose was partially blocked on one side, making breathing difficult, especially when I had a cold or hay fever. My Mother and Father were very anxious about the operation. I was accompanied on each visit by my Mother, she was very nervous about the operation.
My mother's Views:
When my daughter went to the hospital both her care and welfare were seen to 100%! I would definitely suggest to anyone undergoing this procedure to see Mr Vadodaria. The aftercare also has been wonderful.
Now:
Present time seeing the difference today is marvellous cannot believe how bad it was. The nose looks very natural. I am now much more confident, I have a better lifestyle and I am enjoying life to the full. I would definitely recommend the practice to my friends and have been thrilled with the care given to me and the outcome of my procedure.