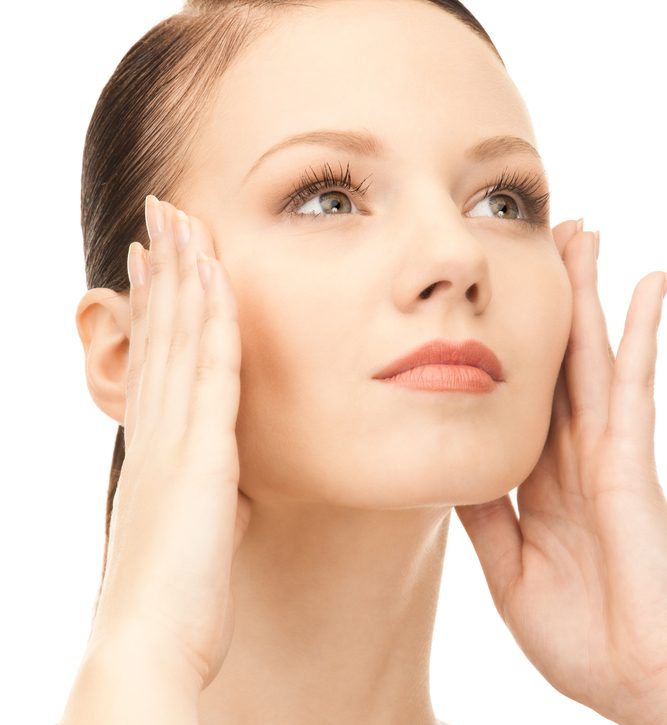 The soft tissue of the face and neck loses their elasticity and strength. This is compounded by the stresses of daily life, gravitational factors, exposure to sun and alteration in body weight. The ageing process is also determined by our genes. The speed and the extent of ageing are different from face, neck and other parts of the body. There is a distinct disproportion in ageing of the face/neck and mind. Some people may not accept the age related changes when they see in the mirror as they don't feel that old in their mind.
The facelift procedure is designed to tighten and lift the soft tissue of your face below the eyes. The neck lift operation tightens and lifts the soft tissue of you of the neck.
Advantages of facelift/neck lift:
It tightens the loose skin and slept and muscles. The outcome of the operation depends upon the elasticity of the skin distribution of the flat underneath the skin tone of the muscles and the bone structure underneath the soft tissue.
More questions about facelift surgery?
COST OF SURGERY
What is the cost of this procedure?
Mini Facelift/Mini Neck Lift from £2500 Facelift /Neck Lift from £5000
FACELIFT PATIENT TESTIMONIALS AND VIDEOS
I am already absolutely delighted with the results from my lower facelift surgery which was only performed 6 weeks ago. I thought it would be useful for other male patients if I put down a few Q and A's of the things which were of concern to me:

Does it hurt? No, it most definitely does not. I would describe an ear ache as 10 times worse;

A drain was inserted during the op which was taken out the following morning and I did not feel it coming out at all;

After 5 days I went for my follow-up appointment expecting the stitches to be removed and was pleasantly surprised to learn that in order to save the discomfort and time of removing stitches, which can take up to 45 mins per side, Mr Vadodaria uses dissolvable stitches so no discomfort there!

After surgery there was minimal bruising and any sign of the stitches was easily hidden with a beanie hat and, after a week or so, the hat was not necessary;

My only regret is that I did not get it carried out sooner! I have not had to grow a goatee because I have found my chin again!

My surgery has inspired my friends to pay a visit to Mr Vadodaria;

The result is a subtle, refreshed more youthful me.
From the moment you step into Mr Vadodaria's modern, comfortable clinic for your initial consultation, you feel welcome and at ease. His team are polite and courteous and privacy is respected at all times.

I have had upper and lower blepharoplasty on one occasion and a facelift combined with autologous fat transfer subsequently.

Mr Vadodaria is an extremely likeable, charming man and is always very attentive. He allows plenty of time for an informed, detailed discussion during which he will give you a very clear indication of his anticipated realistic results and the best way possible in which to achieve them. If you forget to ask him something at the time, you can always call the office at a later stage and they will get you an answer. Nothing is too much trouble for them.

The results speak for themselves: Mr Vadodaria has a wealth of knowledge and experience, not to mention a natural flair and ability to achieve amazing results. He is passionate about his work and he will go the extra mile to get the best possible results for his patients.

The personal care and service you receive from Mr Vadodaria and his team throughout the whole process is above and beyond the call of duty and is extremely reassuring during a time when you may feel vulnerable and apprehensive. He visited me on the morning of my surgery to reiterate the details of the procedure and at least once afterwards the same day. He also telephoned the hospital later that evening to check on my progress and visited me the following morning prior to discharge. His staff also telephoned to ensure that I was feeling well after the journey home and also called again the following day to ask if I had any problems or concerns. Mr Vadodaria also encouraged me to phone him on his personal mobile no. if I had any problems post surgery.

For the record, I did not have any problems and experienced what can only be described as mild discomfort. I did not have to wear a pressure garment either. However, you must be patient and allow a couple of weeks for the swelling and bruising to disappear. I worked from home during this time but I appreciate this is not always possible. It can be awkward during the recovery process but the results are well worthwhile.